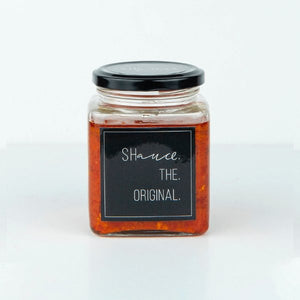 The Original SHauce _ 200g
Regular price
Dhs. 55.00
Dhs. 0.00
Unit price
per
Tax included.
Shipping
calculated at checkout.
Middle Eastern inspired SHauce made with a mix of beautiful red
chillis, garlic and spices.
Amazing on eggs, sandwiches, pizza, grilled meats and vegetables,
pasta, stews, soups, and the list goes on. Try it on everything! This
SHauce has no limits.
Best used 3 months from production date.
Always cover with 1cm of olive oil.
Keep refrigerated.
No sugar. No nuts.
Lesgastronomes.market operates differently then Lesgastronomes.ae
The Market site is open from Friday to Sunday (till 12PM) for next day deliveries.
Shipping Across the UAE! 
Delivery / Shipment Policy 
It is important to keep in mind that our products are sensitive and need to be manipulated cautiously therefore we limit to the maximum the manipulations of our products.
Les Gastronomes will NOT deal or provide any services or products to any of OFAC (Office of Foreign Assets Control) sanctions countries in accordance with the law of UAE". 
Multiple shipments/delivery may result in multiple postings to the cardholder's monthly statement.
---